HEARTLAND FOREST
Salutes Our Volunteers!
There's no doubt about it… our incredible volunteers are what make Heartland Forest an inviting, relaxing and beautiful place. Whether it is planning events, participating on a committee, pulling invasive weeds, planting trees and flowers, stuffing envelopes or assisting in our Forest Discovery programs, they make a difference! If you are interested in volunteering at Heartland Forest, use our contact form and choose volunteering from the drop down list. We will be sure to contact you.
Thank you to each one who gives of their time and talents. EVERY contribution is unique and vital to the success of Heartland Forest. Check out the following volunteers of the month – we are so proud!
---
November Volunteer of the Month

Louise Rolfe
Louise is recently retired and loves to garden. Her daughter, Courtney, is part of our Club FIN Day Program.
Louise came out to help in August at our community volunteer gardening day. From there she took on the general maintenance of the two gardens in front of the Nature Centre which was an incredible blessing.

Thank You!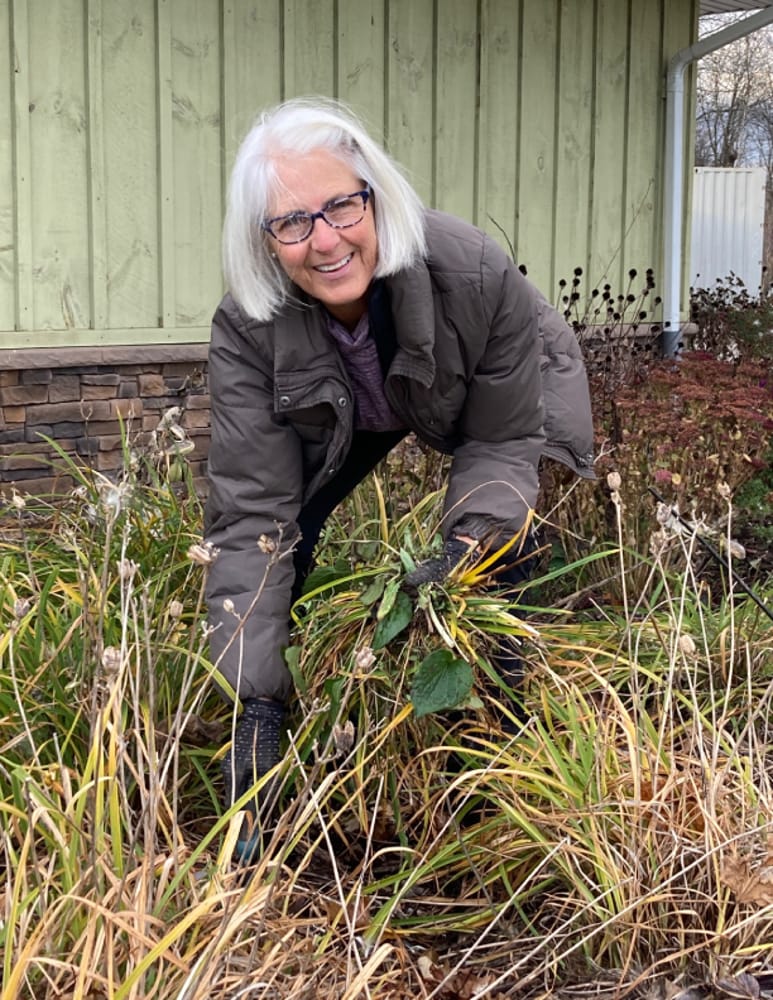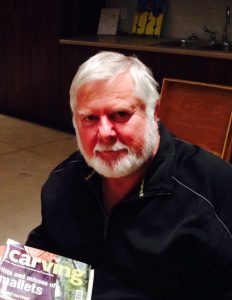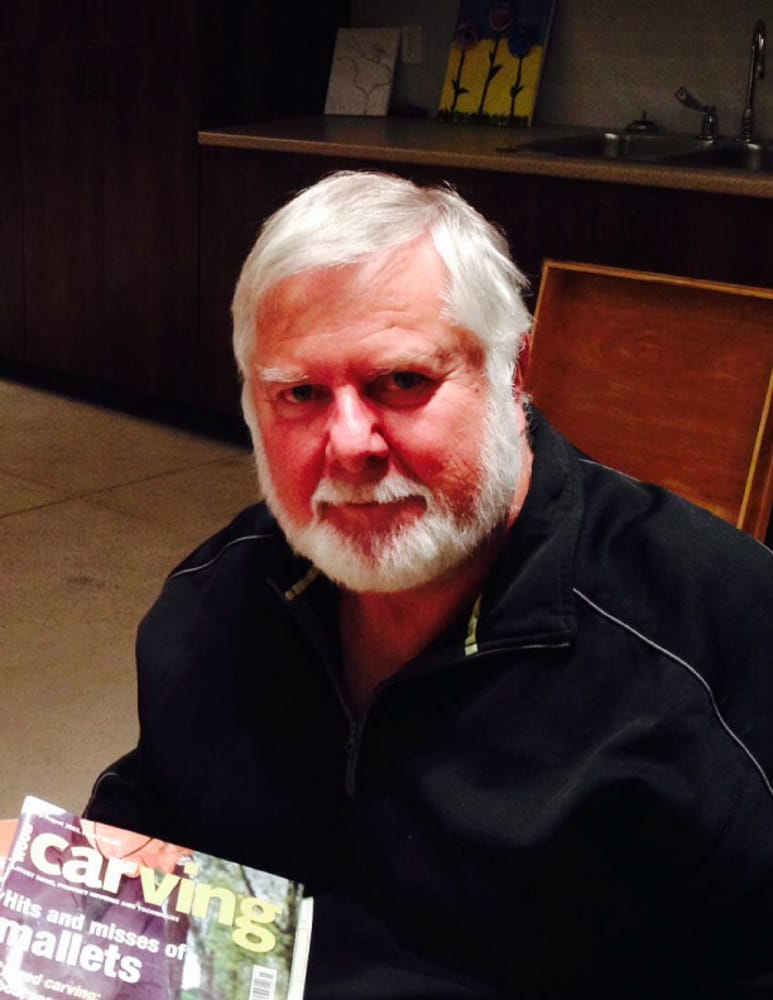 October Volunteer of the Month
Mark Putnam
Mark has been volunteering with the Junior Woodcarving Club since it's inception. Your commitment to the young carvers and to Heartland Forest is to be commended.
THANK YOU Mark for all you do!
September Volunteer of the Month
Rick Laslo
Most will recognize Rick as the Tootsie Express Train Driver birthday parties, camps, private rentals as well as events on and off site. He does them all!
But that is only part of what Rick does for Heartland Forest. He is a valued member of our maintenance team. It doesn't matter what the task is he always says YES!

Cheers for all you do!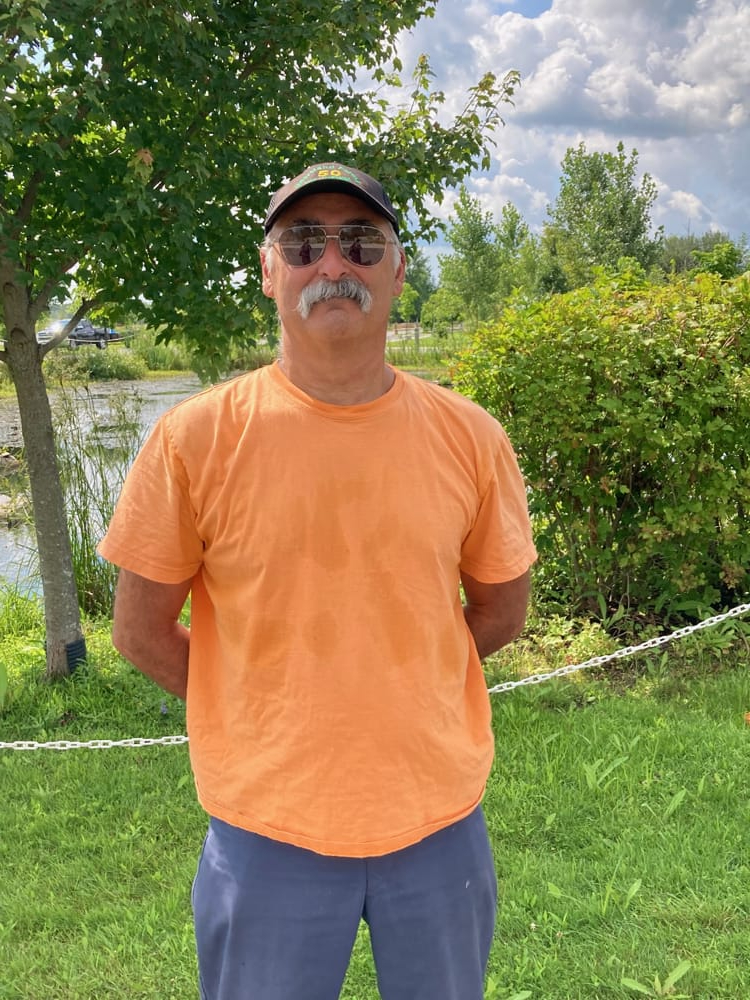 Summer Volunteer Appreciation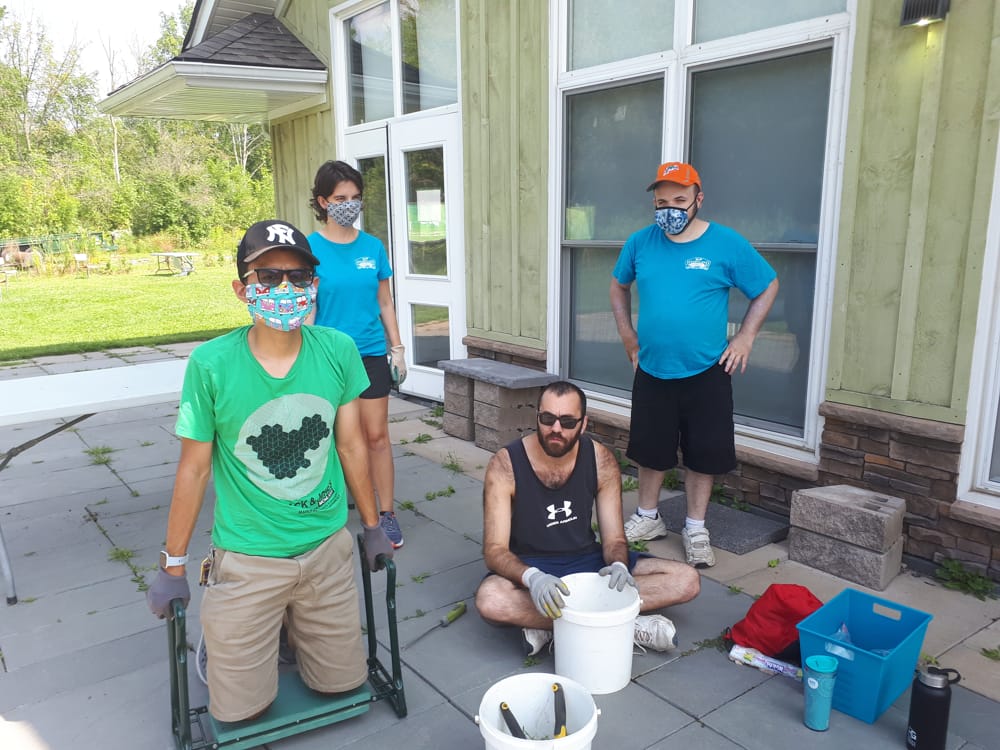 Work Experience Gardening Crew
Special thanks to Allison, Kim, Mico, Steph, Todd and Josh for helping out all summer long. We made sure they had lots of breaks and water on those really hot days!
Heartland has a lot of gardens to look after and your work is so appreciated.
We think you're all simply terrific!
Dawn Pierrynowski
Have you enjoyed our selection of free trail activities? They are available at the Info Booth thanks to Dawn's creative work.
As a retired teacher and valued member of the Niagara Falls Nature Club she knows how to put together fun and interactive nature activities for all!
Thank you Dawn for all you have done for Heartland over the years.
We think you're wonderful!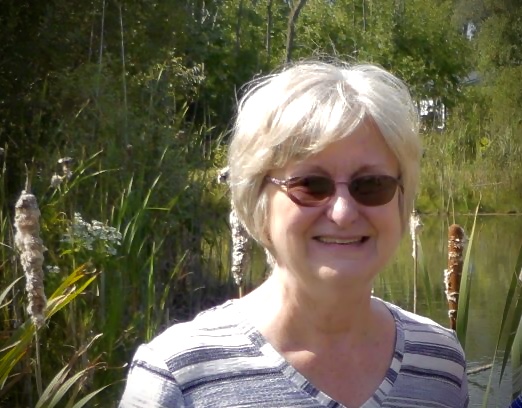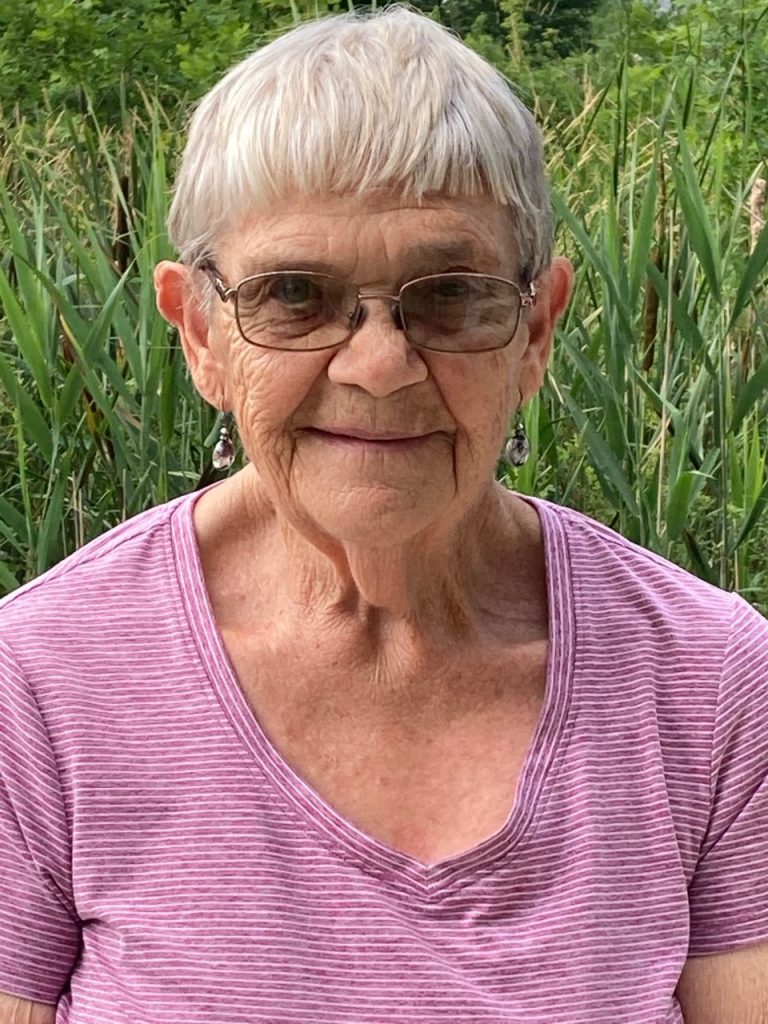 Mary Pederson
Every week Mary comes in to the office for a visit and to pick up our laundry. When she returns the items come back so nicely folded. What an amazing gift this is to the staff team.
Over the years Mary has helped at lots of events but it is her weekly visits that mean the most.

You are a blessing!
Earl Auger
Talk about a hard worker! Earl is approaching his 92nd birthday and he is still creating amazing children's toys for Heartland.
Earl we love your hand-painted creations—race cars, milk & hay wagons, fire trucks and even airplanes.
You bring so much joy to so many children.

Thank you!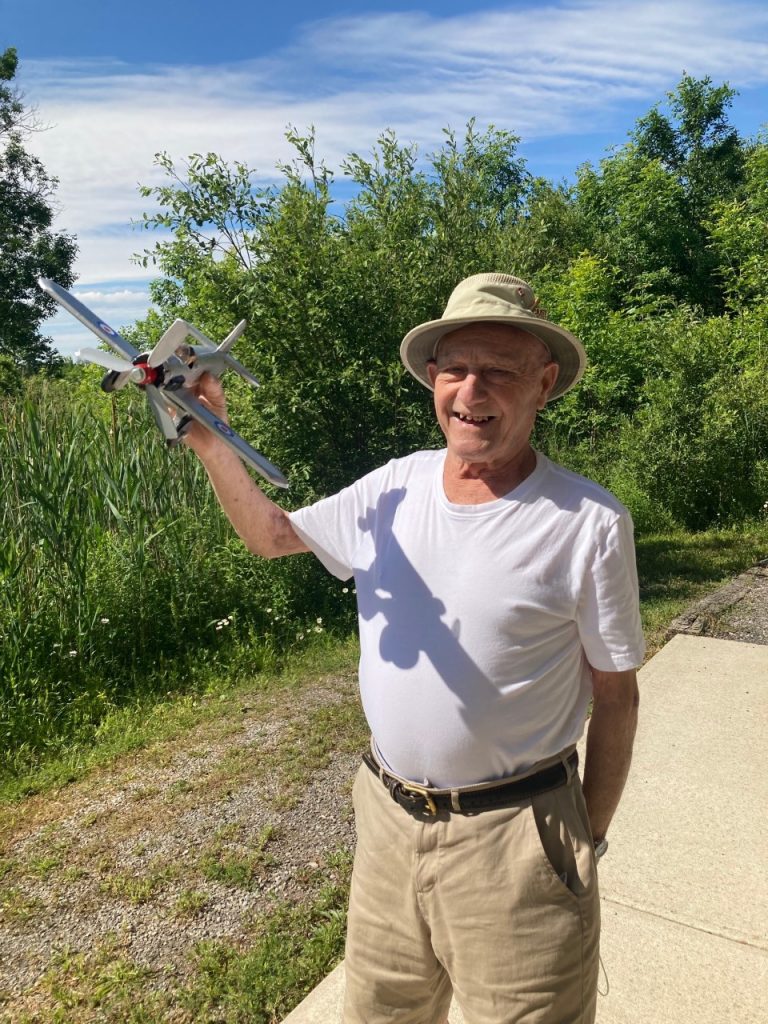 June Volunteer of the Month

Rob Watson
Rob is a fixture at Heartland Forest!
Whether it is helping Dan on a project or maintaining our equipment and facilities, there is hardly a week that goes by without Rob coming to the rescue. He has also been a valued director on our board for over six years. So glad to have you on the team Rob.

You are appreciated!
May 2021 Volunteers of the Month

Work Experience
Thank you to all our Work Experience Volunteers! It has been an amazing four years and we are grateful for everyone who has ever been part of the program. We'd like to give a special shout out to some of this years' participants: Nathan, Julian, Josh, Chad, Todd, Jen, Mico, Emily, Steph, Kim, Shane and Allison.
Your help with trail maintenance, gardening, cleaning, crafts, woodworking and more has been invaluable! Thank you for making the best of difficult times with us. The attached picture was taken in 2019 and includes Steph, Todd and Mico as well as Alex (Work Experience Coordinator).
You are all so special!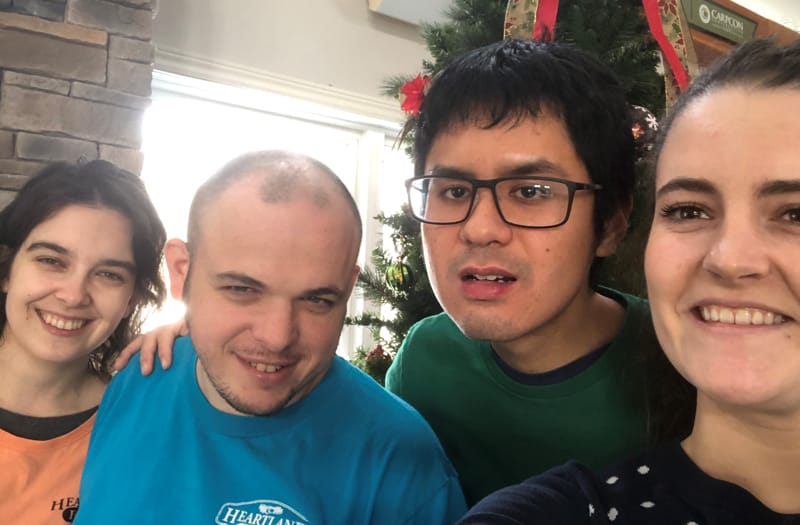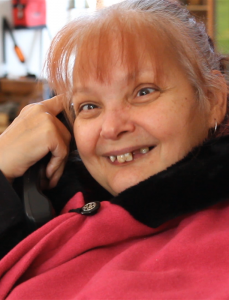 April 2021
Volunteer of the Month
Renata Gawel

Renata joined the Heartland Team when the Nature Centre opened back in 2013. She is a familiar face to so many.
Throughout the pandemic she has faithfully volunteered to call isolated seniors as part of our Sunshine Wellness Program.
Thank you Renata for being a voice of hope during these challenging times.
You are special!
March 2021
Volunteer of the Month
Bill Craine

Bill joined the Heartland Forest Volunteer maintenance team back in 2012 when he retired from the St Lawrence Seaway.
He has worked alongside Dan on most areas of the property and is always willing to do whatever is needed.
Your help during this challenging time has been especially appreciated.
Cheers for all you do!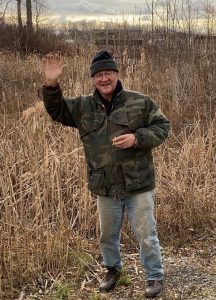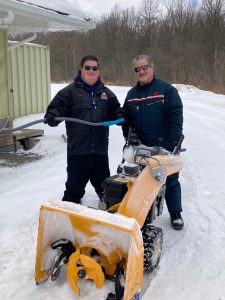 February 2021
Volunteer of the Month
Adam & Doug Kane

On any given day at Heartland Forest you are likely to see one of the Kane's helping out. Adam is a valued employee and volunteer and his dad, Doug, is a Director on our Property Board and an incredible resource. We can't post this without mentioning Maureen—she helps out in the office and has been see with a snow shovel!
Thank You!
January 2021
Volunteer of the Month
Tim Shafley

Tim is pictured here doing what he loves most—photography. His photos of Heartland are terrific! Tim also helps out in the wood shop and is a valued Director on our Board.
Tim is very generous with in-kind donations. His most recent project is the newly installed Osprey Nesting Platform. Tim donated the wood, built the platform and oversaw the installation. We are all looking forward to viewing the nesting platform in use this spring.
Cheers for all you do!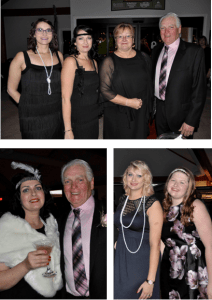 December 2020
Volunteer of the Month
Dan's Family

Our Little Black Dress event has always been the creative work of Dan's girls and granddaughters. Pictured here is Maresa, Jacqueline, Linda, Dan, Anna Marie with Dan and Taylor and Avery—all in a flash back to 2016's Vintage Chic theme.
Due to COVID the 2020 event was cancelled but that didn't stop them! They sold beautiful Little Black Dress at Home boxes along with fabulous raffle prizes AND they covered the cost. Over $7,000 was raised!
We think you are amazing!
November 2020
Volunteer of the Month
Bob Moody

Bob has been a part of the Heartland family since 2007 when he volunteered as the lead carpenter for the construction of the tree house and he has been volunteering ever since. There isn't a construction project on site that he hasn't been involved with.
His creativity and carpentry skills are a gift to Heartland Forest. His patience and caring concern for people of all abilities is evident in all he does. His 'to do' list is pretty long and there is often a line up at his door!
Thank you Bob!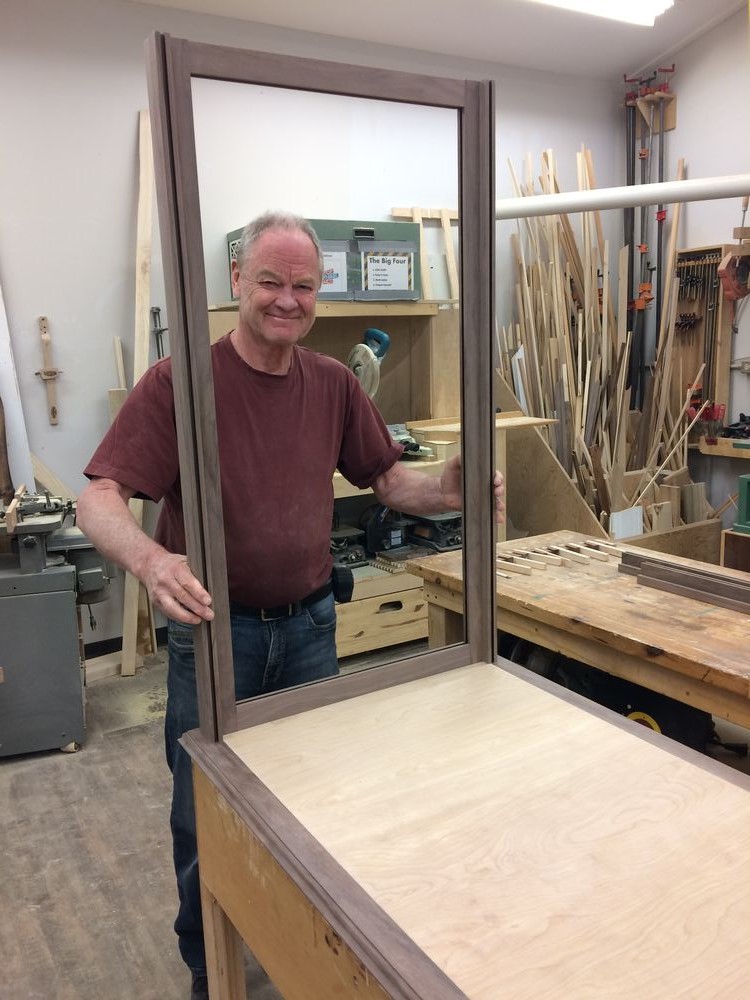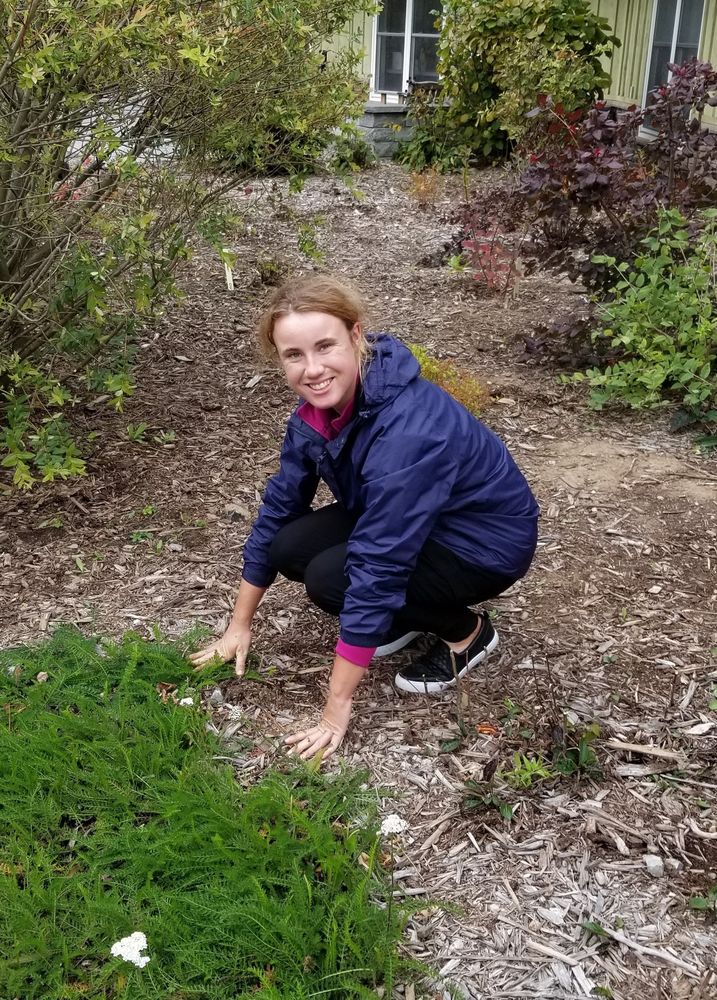 October 2020
Volunteer of the Month
Karen Hillhouse

Karen joined Heartland as a volunteer in August. She has her diploma in Horticulture and has dedicated numerous hours to maintaining our gardens and pathways. She loves to be active and bikes in to volunteer and assist with any project that needs doing.
We are so thankful for the help and dedication of volunteers like Karen.
Cheers!
Summer Volunteers
Jason Price
Jason began volunteering with our Forest Discovery Team in 2019 and has invested countless hours in garden maintenance. He was back this year as soon as the weather permitted. What a gift he is to Heartland!
We are thrilled to share that under the
Niagara Prosperity Initiative we were able to extend an employment contract to Jason for August & September. It's a win-win.
Cheers for all you do!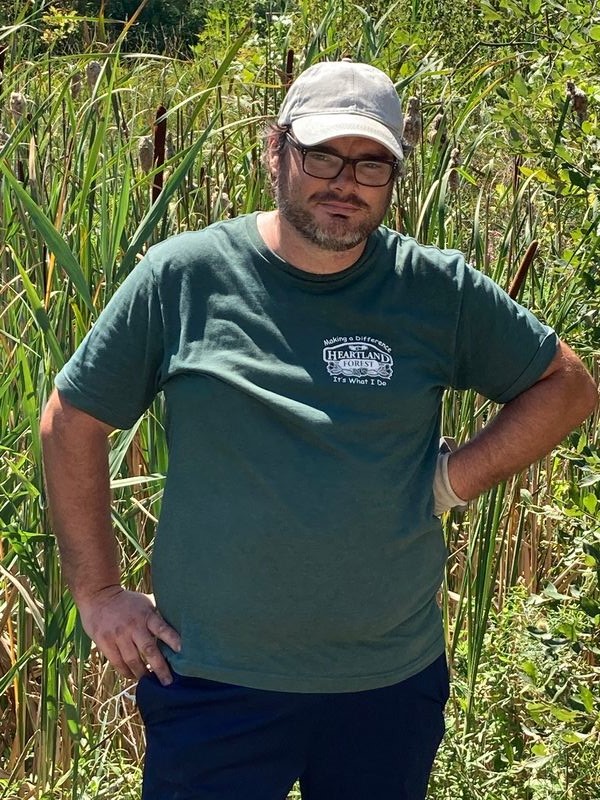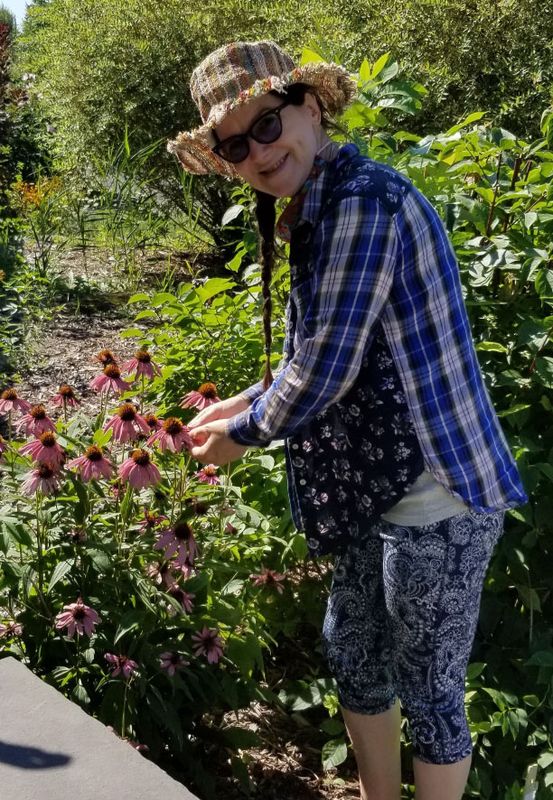 Natalie Raven

Natalie has been volunteering at the forest for years—our first memories of her are during summer camp where she led drumming circles for the campers.
For the last couple of years she has been sharing her horticulture knowledge and experience with us! We appreciate all you do Natalie.
Thank you!
Ryan MacWhirter
Ryan is one of our newest volunteers who literally digs in and gets to work
and is all about finishing what he starts and producing results.
We can't believe what you have accomplished in such a short time—thank you for giving back to your community.
Awesome!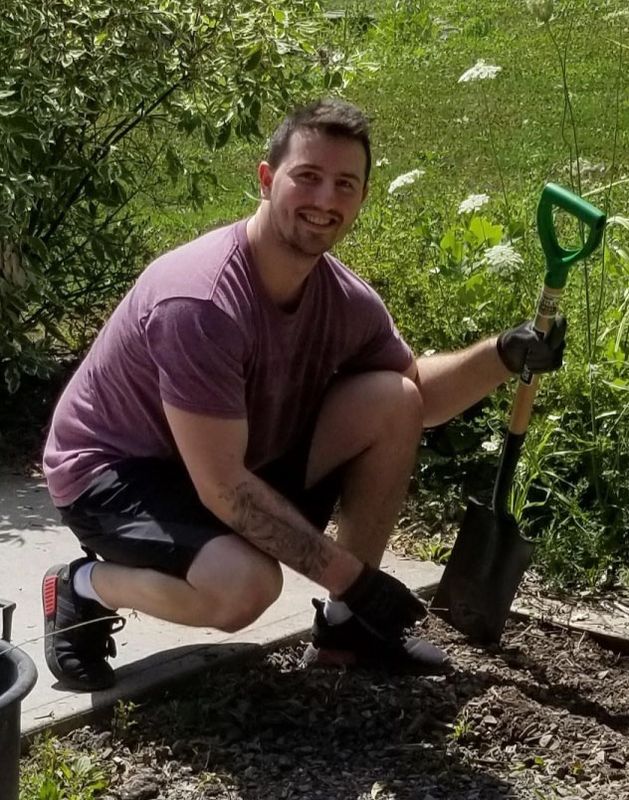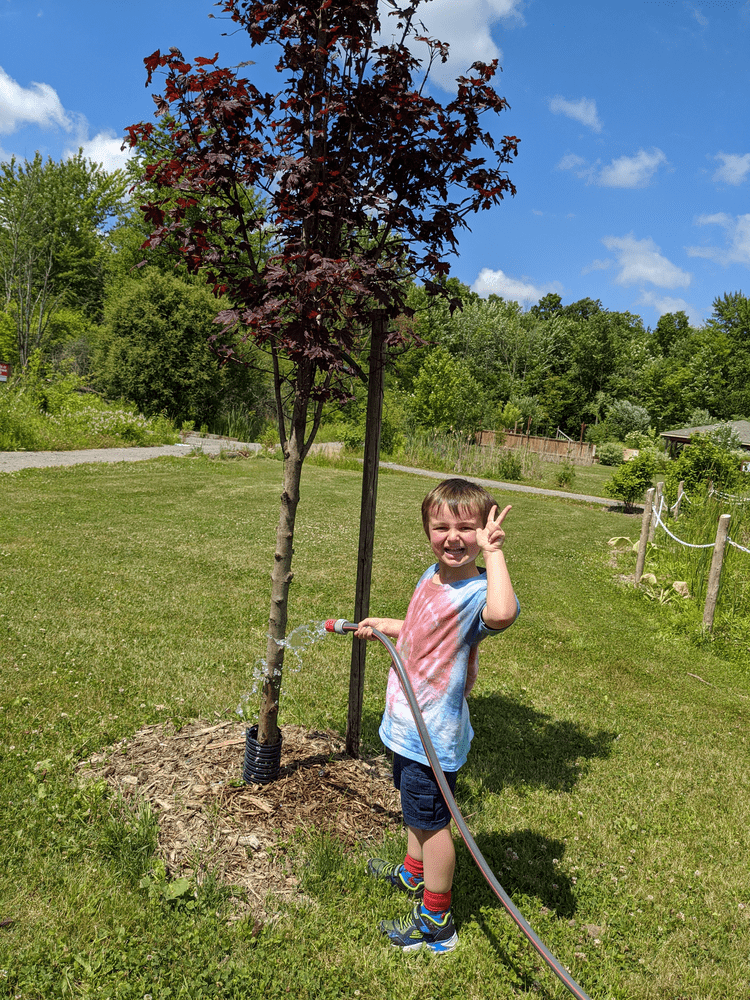 June 2020
Volunteer of the Month
Asher Bowman

sher and his mom and dad—Anna-Marie and Rowan—donated a red maple to Heartland which was planted just outside the Nature Centre.
Asher comes weekly to water the tree which is pretty important, especially during this hot weather. Opa Dan is pretty proud of you Asher. You are a great friend of the forest!
Thank you!
May 2020
Volunteer of the Month
Judy Riley

Cheers for Judy Riley of St.Catharines for making masks, with proceeds circling back to Heartland Forest and other charities close to her heart. Thank you Judy for being such a great friend. We wear your masks with pride!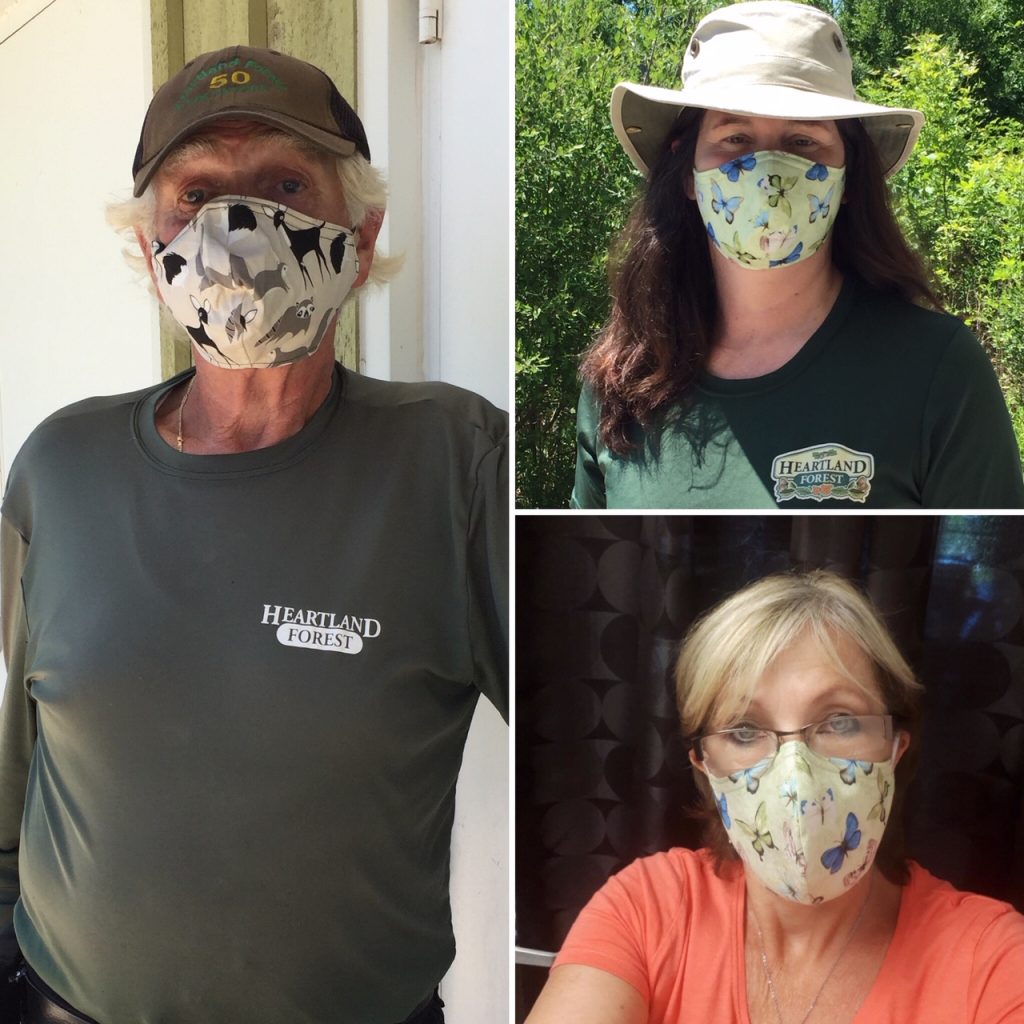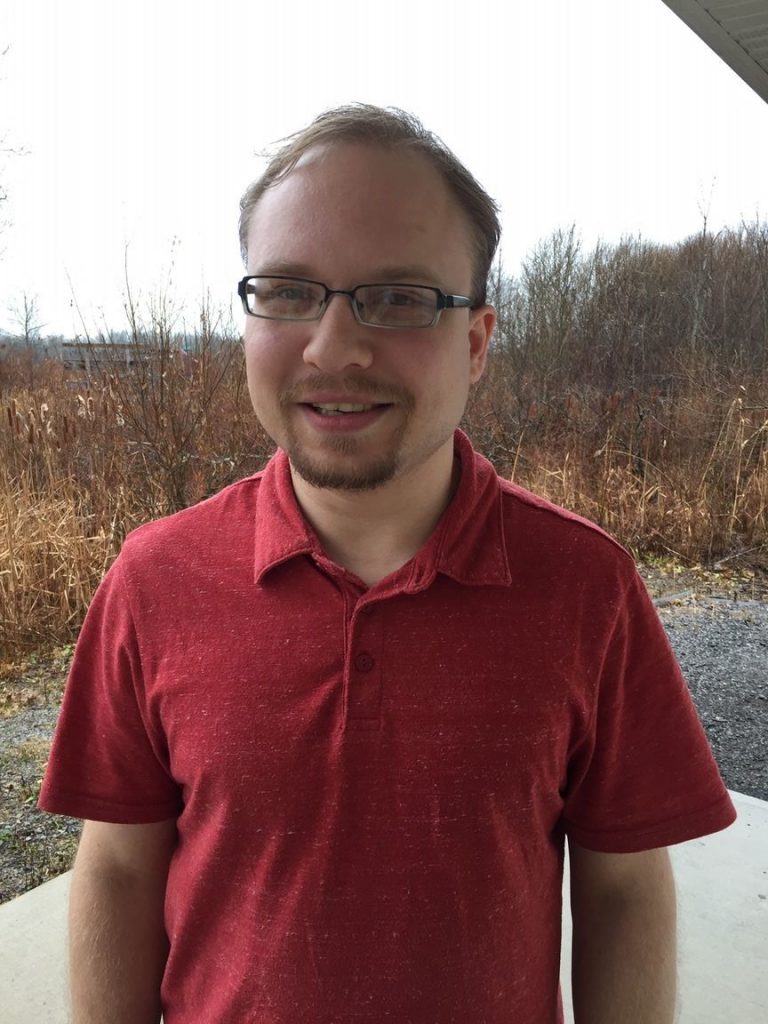 April 2020
Volunteer of the Month
Steven Ingram

There are really no words to express our appreciation for all Steven does. He is our 'tech' guy and there isn't a day that goes by without someone calling out "Steven I need your help!" Of course, his typical response is 'BLAH'! During these challenging days, Steven is hard at work at home making sure our web-site, social media platforms and emails are working properly. You're the best.
March 2020
Volunteer of the Month
Guardians of the Children

Guardians of the Children is a Biker Organization dedicated to protecting the victims of child abuse. We love their hearts for kids and all they do in our community. Pictured here are a few of the Guardians at WinterFest. They joined our volunteer crew a couple of years ago and their help with parking, maintenance and safety at events is immeasurable.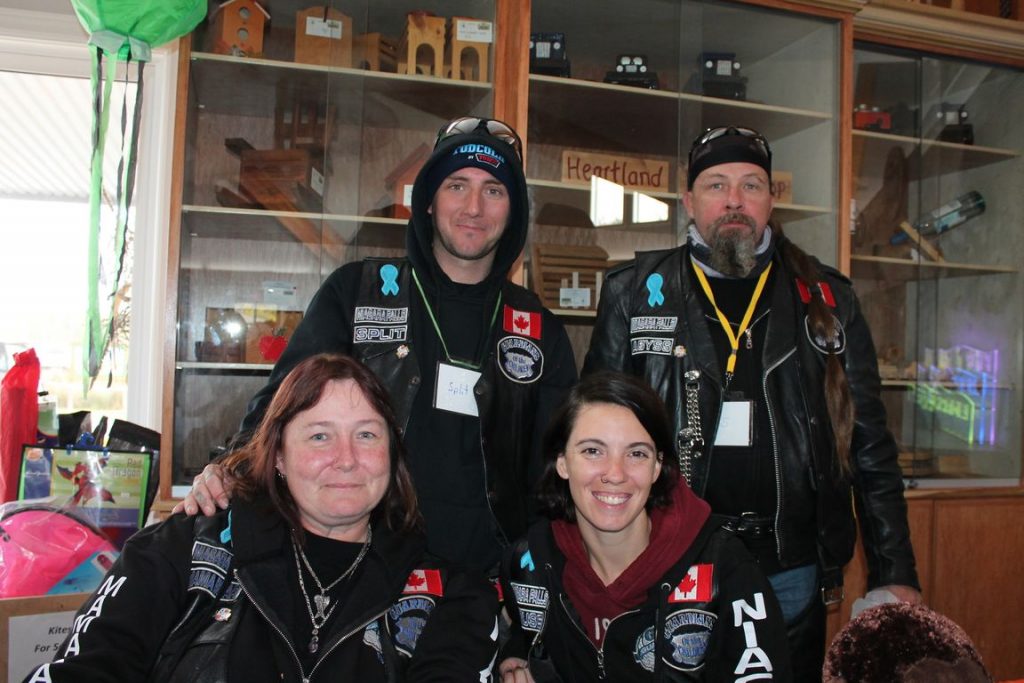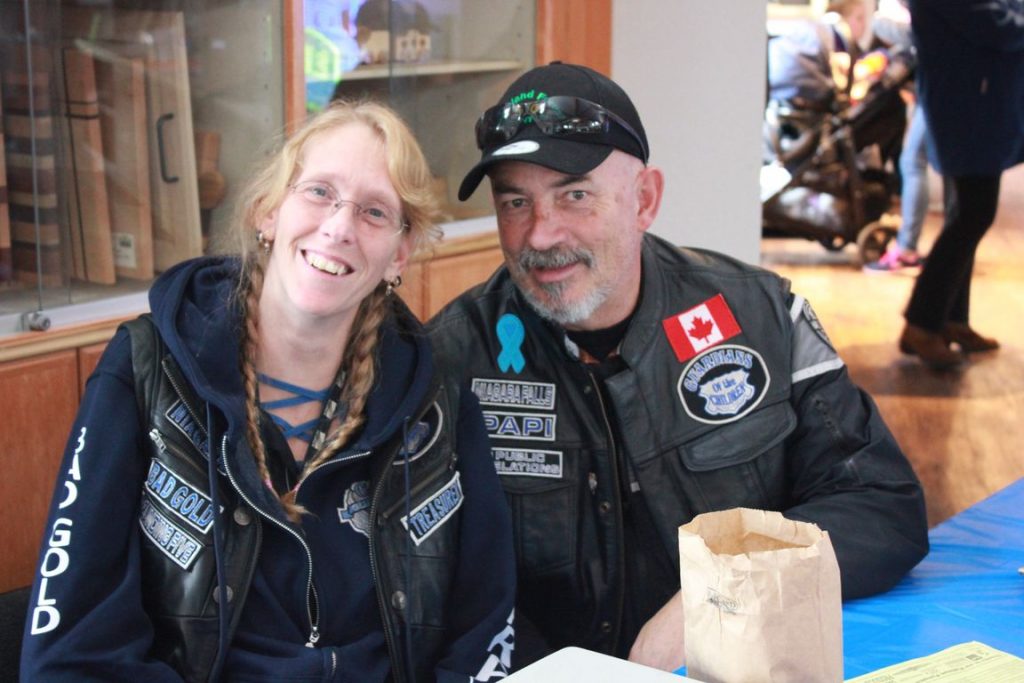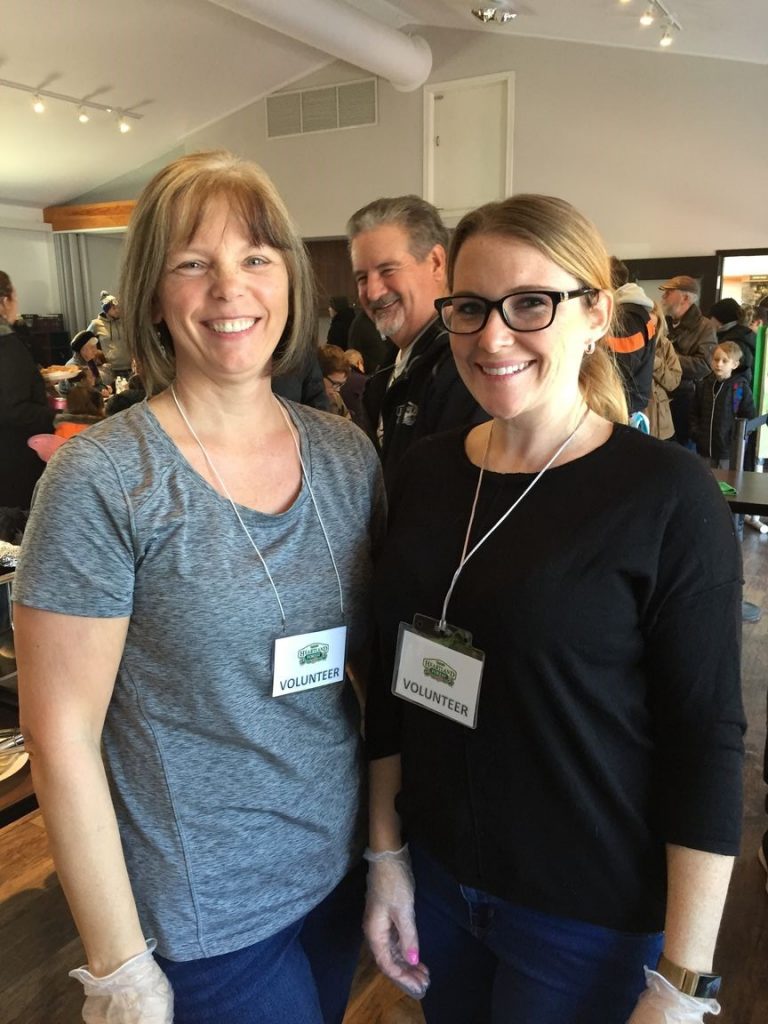 February 2020
Volunteer of the Month
Amy & Brenda

Amy Clark and Brenda Ryan both work for the Casino and they have been volunteering their time at Heartland events for the last couple of years. Every year based on their volunteer hours the Casino donates $100 each to Heartland—WOW—a double bonus!
We are so grateful for your beautiful smiles and confident support. You make the chaos of events easier for everyone you work with.
Pictured here amidst the WinterFest food court—you are still smiling!
January 2020
Volunteer of the Month
Kathy Felice

There are no words to properly thank you Kathy for bringing your dream of a puppet program to Heartland Forest. We are entering our fourth year and it is all because of YOU and a wonderful team of puppeteers!