Heartland Forest invites drummers of all abilities to the Heartland Beat Drum Circle!
At this monthly free event we will use various percussion instruments to share a rhythm together.
Bring your own instrument or use one of our bucket drums.
​Join in the beat at anytime throughout the hour, dance and move your body, or just listen and feel the
vibes.
Bring your own support worker or caregiver if you need assistance.
Guest Drummers
​*This event is recommended for ages 5 years and up. Children under the age of 5 must be supervised by
an adult.
​
Dates and times for 2023:
Saturday, April 29th, 3pm-4pm
(Forestview Room)
Friday, May 26th, 6pm-7pm
(Canadian Tire Pavilion)
Friday, June 30, 6pm-7pm
(Canadian Tire Pavilion)
Friday, July 28th, 6pm-7pm
(Canadian Tire Pavilion)
Friday, August 25th, 6pm-7pm
(Canadian Tire Pavilion)
Friday, September 22nd, 6pm-7pm
(Canadian Tire Pavilion)
Saturday, October 28th, 3pm-4pm
(Canadian Tire Pavilion)
Saturday, November 25th, 3pm-4pm
(Forestview Room)
Saturday, December 16th, 3pm-4pm
(Forestview Room)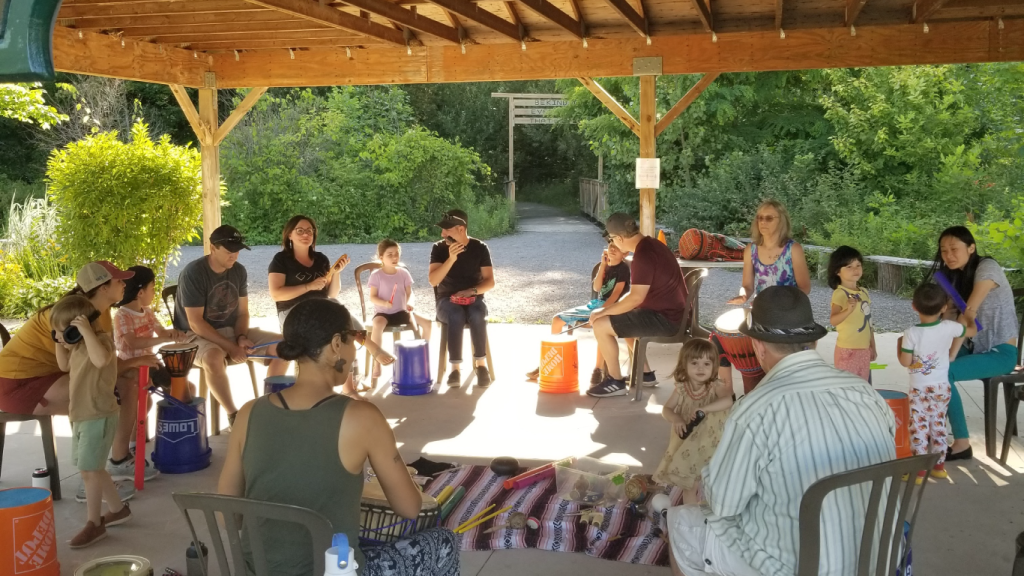 Sponsored by